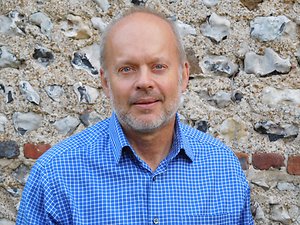 I have been working as a counsellor in London for over 20 years. I have two masters qualifications in counselling (from Regents College and from The Westminster Pastoral Foundation) and I have been an accredited counsellor with the British Association for Counselling and Psychotherapy since 2001.

I began my counselling training in my mid thirties. Before I moved into counselling I had had several different careers including working as a lecturer in History of Art and working as a journalist on a Classical Music Magazine. I also spent a period working in PR and marketing for a classical record producer.

My counselling training has covered a number of different approaches. My first masters diploma was in Existential Counselling and Psychotherapy and after that I studied for another diploma in Psychodynamic Counselling (the approach pioneered by Freud). Following that I studied CBT (Cognitive Behavioural Therapy) and am also fully qualified in EMDR (Eye Movement Desensitization and Reprocessing). I believe firmly that differing clients need differing counselling approaches and the breadth of my training experience allows me to draw on a wide range of techniques and strategies in my work.

Although I now work exclusively in private practice I have had considerable experience of working for counselling organisations. I have worked in the NHS and in council run mental health services in London. I have worked for EAP companies (organisations that provide mental health support for businesses) and I also spent a number of years as a therapist at one of the Priory Hospitals focusing threre on clients suffering from post traumatic stress disorder.

As well as seeing clients myself I also regularly train counsellors and other professionals in areas such as stress management, post trauma counselling and sickness absence management.